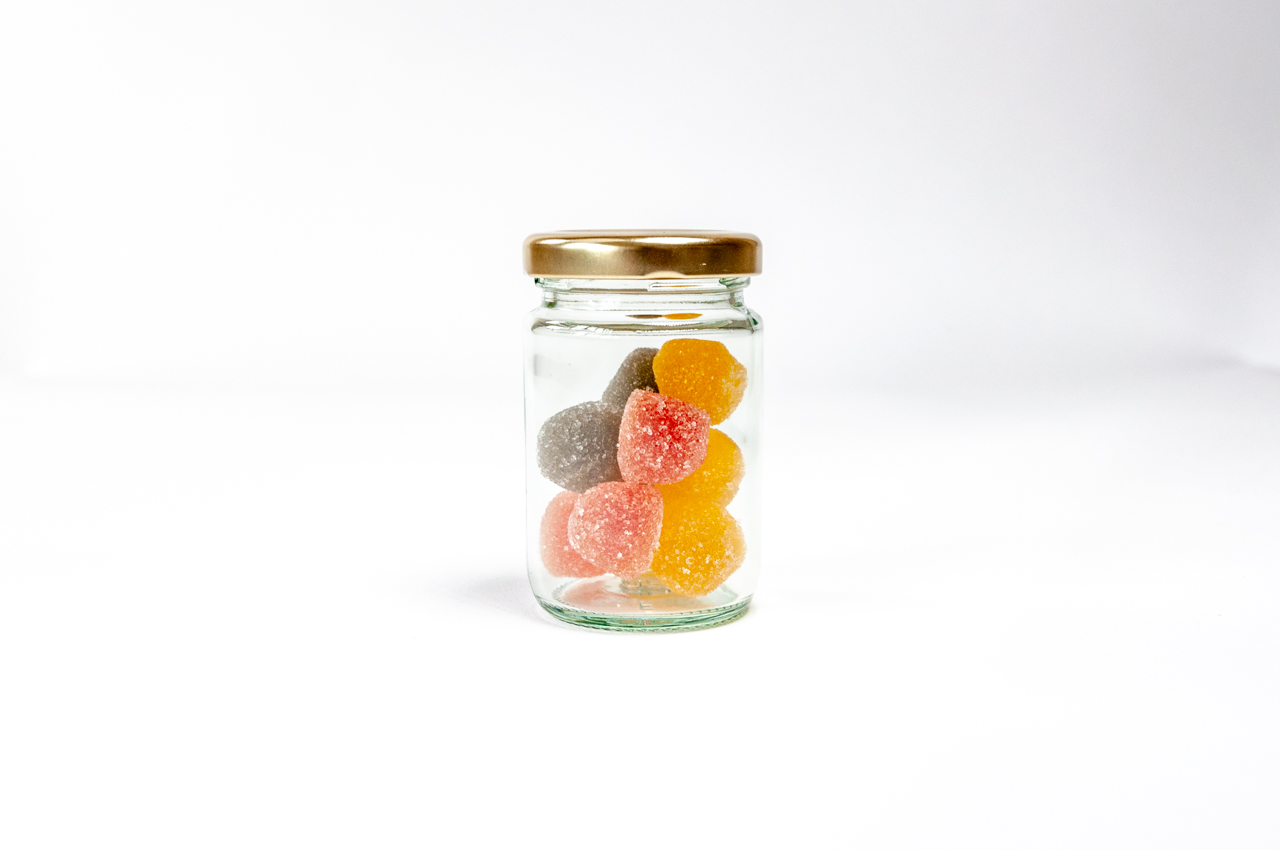 Mouth-watering mixed CBD gummies in a variety of sizes and strengths.
One of our most popular products, our Cannabidiol (CBD) based Gummies and Jellies are a tasty and convenient way of consuming CBD. They offer a discreet and simple way of getting CBD into your body and don't have the earthy, herbal taste often found with cannabis products due to natural cannabinoids and terpenes present in the hemp plant. Our gummies are vegan friendly and come in mixed pots with a selection of colours and fruity flavours.
They work by providing a source of CBD which is both absorbed by the mucous membranes in the mouth when chewing and also via the digestive system. Each individual gummy contains 10mg CBD, which makes them ideal for calculating specific dosages. Our jellies are popular among experienced users and first timers who are starting their CBD journey.
As CBD is fat soluble, gummies can have limited bioavailability (the amount your body can absorb) compared to other sources. To increase bioavailability of gummies, try eating them after eating a meal (ideally high in fats) and avoid eating them on an empty stomach. As gummies do contain CBD and sugar, you should eat them in moderation as part of a healthy and balanced diet. However, they make a perfect and tasty treat that can contribute towards your daily intake of CBD. One of the simplest sources of Cannabidiol, they are perfect for at home, on-the-go and in the car.
Strengths and size options
We offer our gummies in semi-finished, white label containers that come in three convenient sizes. Each individual gummy has 10mg of CBD. You can buy them in containers of 10 (100mg), 30 (300mg) and 50 (500mg): 
100mg Mixed Jellies  – 50g Tub (10 jellies) 
300mg Mixed Jellies – 150g Tub (30 jellies)  
500mg Mixed Jellies – 250g Tub (50 jellies)